A letter of spoliation is a notification that asks the opposing party to preserve all important evidence.
Both general and particular examples are acceptable, such as "all relevant evidence" and "a voicemail left by our attorney on a blank date."
A pre-trial procedure called discovery allows parties to exchange information. In order for everyone to fairly prepare for trial, it compels parties to turn over particular pieces of evidence.
Most spoliation letters demand that the adversary refrains from:
falsifying evidence
evading detection
eradicating evidence
Simply because it's part of business as usual, certain records may be destroyed.
For instance, after listening to their voicemails, returning the call, or making notes, many people choose to delete them. They like to keep their inboxes clean, so it's not because they're attempting to hide something. The email is the same.
However, those letters might occasionally be crucial to a judicial case. The "standard business practice" of deleting or destroying crucial material is stopped by a spoliation letter.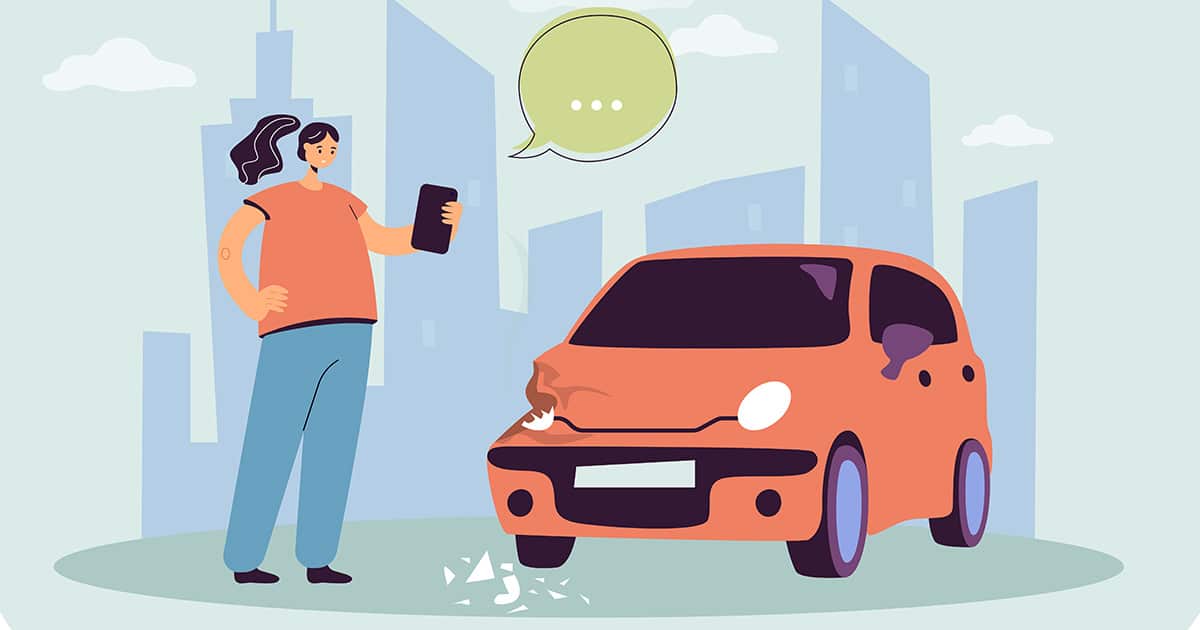 Evidence Types Covered by a Spoliation Letter
Truck accidents and construction accidents are two of the situations when spoliation requests are made most frequently. Any type of evidence is subject to a request for and execution of spoliation. This comprises:
Paper records, such as personnel files
digital records
Backup discs, hard drives, etc.
telephone logs (call logs, voice mails, text messages, etc.)
health records
Blueprints
Posts on social media and correspondence
Any additional tangible proof
For instance, if you were involved in a truck accident, your attorney might spoliate the trucking business and demand that they keep any pertinent evidence, such as (but not only):
examination reports
a maintenance log
Repair records
When Is a Spoliation Letter Required?
Because there are so many rules for vehicle maintenance before a truck can be "approved" for travel, in addition to rules concerning the type of cargo they can carry, weight, loading, driver hours, and other things, we use truck accidents as an example of why spoliation letters are required.
Finding the cause of a truck accident can be difficult since there are so many potential contributing variables, such as driver mistakes, mechanical failures, or incorrectly loaded cargo. The evidence found at the site is frequently insufficient to establish the cause of a truck collision. Finding errors or instances when a corporation may have been careless and caused an accident may require some investigation into the company's records.
Spoliation can occur intentionally or accidentally.
Why Is It Crucial To Keep Each Piece of Information Safe?
You never know whether a seemingly minor or unimportant piece of information will prove to be the key piece of evidence in a trial. You may have been caught on surveillance footage tripping and falling in a store, or a truck driver may have left a voicemail to his supervisor confessing to causing an accident or operating the vehicle after exceeding the permissible limit for driving hours.
You want to be able to access any records pertaining to an accident that caused you to sustain injuries, even if it's not immediately apparent.
There are three situations in which there is a duty to preserve evidence:
It might be due to a law requiring the preservation of evidence. For instance, federal regulations mandate that inspection reports be stored for 90 days [49 CFR 396.11(c)(2)] and that truck driver logs and related papers be kept for 6 months [49 CFR 395.8(k)(1)]. Also required to be retained for 1 year and for 6 months after the commercial vehicle leaves the control of the motor carrier are the inspection, repair, and maintenance records [49 CFR 396.3(c)].
It might be the outcome of a request for discovery. The defendant is required to produce the items in the event of an accident and the filing of a discovery demand by the plaintiff's attorney.
It might be required under a contract. An organization may occasionally be required by contract to keep a record of a claim-related document, data set, or other item.
Components of a Claim for Spoliation
Destruction is Spoliation
You may be able to initiate a lawsuit for spoliation if you think that evidence was intentionally or recklessly destroyed.
A spoliation claim's fundamental components are as follows:
There could have been a civil lawsuit.
The preservation of evidence was required by law or the terms of the agreement.
The proof was obliterated.
The ability to support the claims of the case was significantly hampered by the destruction of evidence.
You can demonstrate that the destruction of the evidence prevented you from proving the lawsuit.
You lose money due to the spoliation of evidence.
What to put in a letter of spoliation
The more particular you can be in your letter, the better.
For instance, in a truck collision, you might want the following:
The complete personnel file and medical file for the driver. This includes all of the information in their drug and alcohol file, such as the outcomes of any pre-employment, post-accident, random, or reasonable suspicion testing as well as return-to-duty testing.
All images, recordings, or other visual or auditory materials pertaining to the crash, the scene, or any machinery nearby.
The "black box" data for the engine as a whole (electronic control monitor).
For the load being transported at the time of the accident, all freight and loading details.
Once more, they are only instances. The type of your claim will determine what you or your attorney ask for.
You should also ask for any other details about the crash that might be important. Even though it may seem like a "catch-all," this is crucial since you could not be aware that a crucial piece of evidence exists and this might be the only way to find out.
Whether the destruction of evidence was deliberate or accidental depends on which party committed the crime. In each case, there are severe penalties that can include the dismissal of the claim, the striking of pleadings, or the exclusion of expert testimony.
Spoliation Letter in a Truck Accident
The spoliation letter from a truck accident case is an example of one that was written below. The type of request you make will depend on the circumstances. If you are unsure of what the case requires, ask for everything, even if the information is not relevant.
This letter notifies the defendants of a prospective claim and emphasizes their duty to preserve all potentially important evidence. It is already required that evidence not be lost, changed, or kept secret. However, this letter gives you more justification to ask the court for help if the evidence is lost, typically in the form of evidentiary presumptions for the jury.
This letter must be delivered as soon as feasible. Making the argument against the destructor as compelling as possible is crucial because judges must make an equitable decision regarding whether to give the jury a spoliation instruction.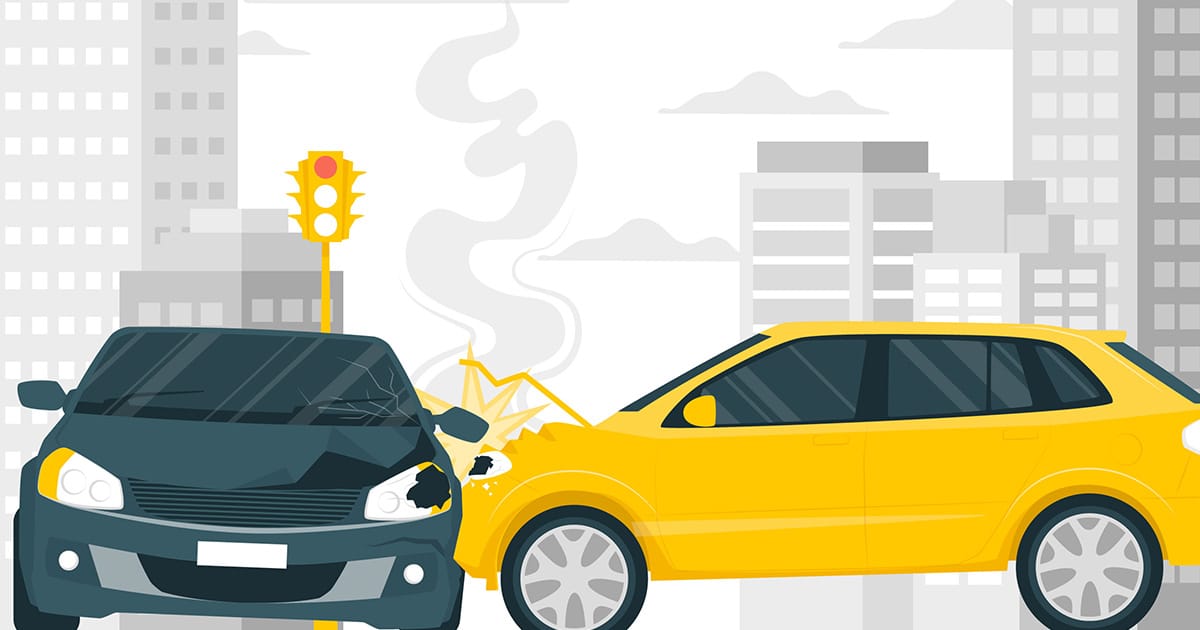 Sample Spoliation Letter
1 March 2023
By Certified Mail McKay Law, Attorney
430 Church Street,
Sulphur Springs,
TX 75482
Our client is XXXXXXXXXXXXXX.
Loss occurred on March ____, 2023.
Loss location: I-35 (Dallas, TX)
Livewire Trucking and XXXXXXXXXXXXXX are your clients.
Notice of Spoliation and Preservation of Evidence
Hello XXXXXXXXX,
As you are aware, McKay Law attorneys are in relation to the aforementioned occurrence.
We want to schedule an inspection of the tractor and two trailers owned by your clients, as you could have anticipated. I believe you'll be sending us pictures of the cars. Please email me any identifying information about the other drivers or cars involved in the collision.
I'm also writing to ask that _____ Trucking Company store all physical evidence associated with this occurrence. This includes the truck itself but is not restricted to it. We request that this equipment be kept safe until an inspection can be conducted. We would like to arrange a time for our expert to assess the vehicle that was involved in this loss. Additionally, we request that all electronic data be made accessible for our expert to download at a predetermined time and date.
Please keep all cell phones, cell phone data, written documents (witness statements, log books, service time records, dispatch records, maintenance records, accident reporting records, driver hiring and employment records related to the employees involved), electronic data (ECM, PCM, GPS), video or audio recordings, and any data relating to the use of any cell phones or other communication devices.
Please do not throw away any of this information since I anticipate that it will be discoverable and admissible in any legal proceedings that may result from this claim. If this information is not preserved, a spoliation instruction will be requested at any trial related to this case, and the court may ultimately view this as an attempt to obliterate evidence.
I'm interested in hearing from you.
Very best wishes,
McKay Law
Further Considerations Regarding Spoliations Letters
In order to impress the trucking business or the opposing counsel and demonstrate their depth of knowledge on truck accident cases, some truck accident lawyers attempt to smuggle as much technical jargon as possible into these letters. We believe that all it actually demonstrates is your command of Microsoft Word's cut-and-paste functions. Instead of with your five-page spoiler letter, you make an impression on the opposing side during discovery and at trial.
Sending a spoliation letter to potential defendants is a common first step, with the hope that they will forward it to their truck accident lawyer. Asking the attorney you think represents the defendant in that defendant's case in Texas may help you determine who the defense attorney is in the case. There are only a few defense lawyers who concentrate on truck accident cases. If so, alerting the defendant and the defendant's counsel are equivalent actions.
Trucking businesses are required by both Texas and federal regulations to keep logs of the driver's pre-driving sleep duration, employee records (including drug testing), vehicle safety standards, and a variety of other documents. The majority of these records are terrible. Low-cost carriers are being sought after by businesses. Numerous businesses compromise on safety in order to reduce costs.
This letter regarding spoliation is crucial. However, bear in mind that federal requirements impose a requirement for record retention as well. According to 49 C.F.R. 395.8(k), driver logs and accompanying paperwork must be kept for six months (1). (49 C.F.R. 396.11(c)) Driver vehicle inspection records must be preserved for 90 days (2). Records of vehicle maintenance, repairs, and inspections must be kept for a year and for six months after the motor vehicle leaves the control of the motor carrier (49 C.F.R. 396.3). (c).
What Should Be in the Spoliation Letter from the Truck Accident Attorney?
Learn about the defendants. In these situations, the defendants stay the same. Swift Transportation, Werner, Schneider, FedEx, J.B. Hunt, UPS, and private carriers like Giant, Costco, Walmart, Pepsi, etc. Spoliation directions are frequently most appropriate in trucking instances.
Do trucking companies actually attempt to sabotage evidence in order to prevent it from being used against them in court?
Our Texas truck accident attorneys have found that larger corporations are less likely to attempt to destroy records following a truck accident because they are aware of the consequences if they are discovered. It is remarkable how frequently smaller transportation firms, however, change or destroy data. Fortunately, our attorneys are frequently able to reveal precisely what they were attempting to accomplish and why.
How long are trucking businesses required by federal law to keep records?
Records retention is required under federal regulations. According to 49 C.F.R. 395.8(k), driver logs and accompanying paperwork must be kept for six months (1). (49 C.F.R. 396.11(c)) Driver vehicle inspection records must be preserved for 90 days (2). Records of vehicle maintenance, repairs, and inspections must be kept for a year and for six months after the motor vehicle leaves the control of the motor carrier (49 C.F.R. 396.3). (c).
A truck accident lawyer should issue wide requests to preserve all paperwork, tools, data, pictures, and other items connected to the truck accident in a letter to the trucking accident company and its attorneys. More is better when obtaining information in truck accident instances. If appropriate, the truck accident attorney might think about specifically requesting:
Black box data; driving records and personnel files of truck drivers;
The driver's qualification file, as required by 49 C.F.R. 391-51; the driver's log for the previous two years, which must be maintained in accordance with 49 C.F.R. 395.8 and 395.15; all statements acquired throughout the truck accident investigation; GPS or other tracking information; and the history of repairs and maintenance on the truck.
Concerning point #4, a truck accident victim should write to the trucking business right away to ask that they save the log books and ask that they not be changed in any manner. Reference should be made in the attorney's correspondence to 49 CFR 395.8(k), which deals directly with the preservation of drivers' records of duty status. If the case goes to trial, you should be able to get a charge of spoliation instruction if the trucking business refuses to give the driver's records. Additionally, the letter should specifically ask for all the operational records connected with each journey the truck driver made at least three years prior to the accident (although the CFRs only require 6 months).
Asking the trucking business to maintain the truck is a little bit trickier. Yes, you would love for them to pay for it. However, you must make it quite apparent that before trashing the car, they must get in touch with you to "consider other options." In some circumstances, paying to keep the truck is just the best option.
Contact an Experienced Truck Accident Attorney Today
If you have been injured in a truck or car accident, you need expert legal advice and a firm with experience to protect your rights and preserve evidence in your case. McKay Law recently won $6mm for a client in a trucking accident by proving wrongful death. If you want the best and a proven and experienced winner in the courtroom. Choose McKay Law.
Our East Texas car accident lawyers can assist you in filing an uninsured driver claim and obtaining appropriate compensation for a variety of car accidents, including rollovers, drunk driving accidents, T-bone collisions, and head-on collisions.
To schedule a free consultation, Call (903) 999-2653 or submit your case for a free case review.
Call us at (903) 465-8733 or submit your case today to schedule your free consultation