If you have been injured as a result of the negligence of another person or corporation, look no further than McKay Law for help.
With over 25 years of combined experience, we've earned a reputation for integrity, trust, expertise, tenacity, and client satisfaction. Our never-ending goal is to protect your rights and hold the negligent person or corporation accountable for full compensation to you for your injuries and damages.
Our law practice includes representation for all types of serious personal injuries and wrongful death, including car wrecks, truck wrecks, premises liability (slip and falls and other defective conditions on property causing injury), construction accidents, catastrophic workplace injuries, dog bites, and wrongful death.
We Fight For The Injured
After an injury or the death of a loved one, it's difficult to figure out what to do and the best course of action to take. During this time of grief, timely investigation and evidence gathering are essential. All cases are different, and each case requires painstaking investigation and individual legal analysis with knowledge of the law and the experience to make the right decisions. Complex cases require sophisticated legal representation. With proven results, trust your case to the attorneys and staff of McKay Law.
McKay Law is licensed to represent injured people in any court in the State of Texas and has litigated cases throughout the state. We offer a free consultation and evaluation for all cases. Hiring McKay Law means that you pay no attorneys' fees, court costs, or expenses unless and until we get a money recovery for you. If you've been injured or a loved one has been killed, call us now. We'll meet you at home, work, our office, or any location of your choice for your free consultation and case evaluation.
Call McKay Law now to talk to one of our attorneys about your car wreck, truck wreck, personal injury, or wrongful death case to ensure that your rights are fully protected. Call us at any time, 24/7, at (903) 465-8733 or submit your case today to schedule your free consultation.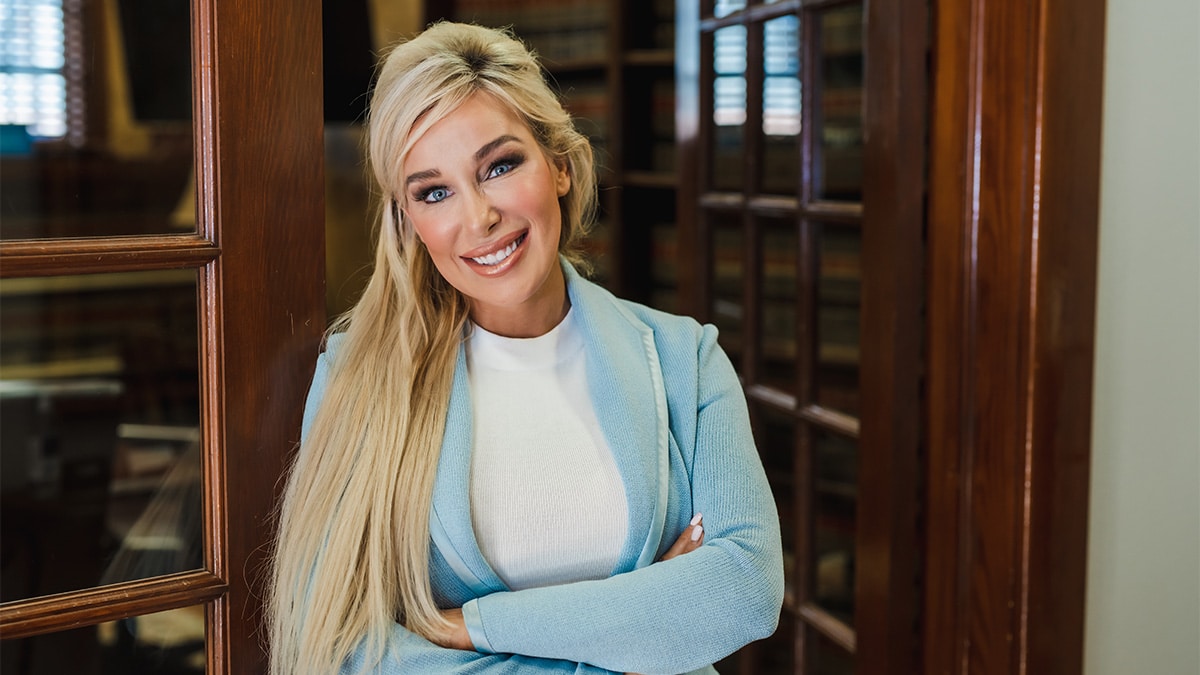 Personal Injury Process at McKay Law
We meet with you in person.
We can do this at our office, your home or place of business, or any other location you choose. Our first meeting is extremely important. At this meeting, we will discuss with you a number of things.
We represent you based on a contingency fee agreement.
That means that you do not have to pay us any attorneys' fees, unless and until we get a monetary recovery for you.
Your medical and billing records are critical documents.
And likely to be the most important documents we will need in order to get full compensation for your injuries. Therefore, at our initial meeting, we will also ask you for your medical records, billing records and critical documents
If you have not seen a physician for your injuries, we will refer you.
We know you're injured. If you have not yet seen a physician for your injuries, or if you would like to see a specialist or a different physician, we will refer you to a physician who specializes treatment of accident victims.
We notify the insurance company.
After receiving your authorization for representation and securing your medical treatment, we will immediately notify the insurance company insuring the person or company that injured you.
We fully investigate your case.
This may involve photographs of multiple things, including your injuries, the scene of the accident, automobiles, products or other objects, and/or the person who caused your injuries. The investigation may also …
We help you with your property damage
We help you get a rental car and get your car repaired.
We prepare all of your injury and damage information for the case.
After you have completed your medical treatment or at least the amount of medical treatment to be physically stable, we will gather all of your injury and damage information for submission to the insurance adjuster.
The insurance company usually extends an offer of settlement.
After the insurance adjuster has had sufficient time to review all of the damage information, they will likely extend an offer of settlement. At this point, we will try to negotiate a settlement of the claims with them.
If an amicable settlement cannot be reached with the insurance carrier, we will file a lawsuit on your behalf.
We will file a lawsuit and proceed with litigation. Frequently, after a sufficient amount of civil discovery has been completed, the case will settle at mediation. However, if the case does not settle, we will file a lawsuit on your behalf.
Terms You Should Know
Liability
Winning any personal injury case begins by establishing who is at fault and therefore, liable for your injuries and damages. This question is made more complex by Texas law, which allows juries to apportion liability on a percentage basis. For example, it's quite possible a jury could conclude that the Defendant was only 75% liable and that you are 25% liable. In that case, the Defendant would only be responsible for 75% of your injuries and damages. If there were 3 parties involved, a jury could apportion liability to 3 different people. The attorneys with McKay Law have a clear understanding of the law and know how to present evidence to establish 100% liability on the negligent person.
Damages
After liability is established, a jury may award monetary compensation for injuries and damages. But injuries and damages must be proven. Proof of damages requires the knowledge of what types of damages are recognized in Texas law and how to acquire and present the evidence so that it will be admissible in court. Common types of damages include past medical expenses, future medical expenses, pain and suffering, mental anguish, disfigurement, lost wages, loss of earning capacity, past and future impairment, and loss of consortium. The attorneys with McKay Law fully know and understand that a demonstration of damages is critical to a recovery in a personal injury case.
Damage to my vehicle is minimal
Do you open the egg carton at the grocery store before you put the eggs in your basket? The external carton may not be damaged, but the eggs may still be cracked. External damage to your vehicle is not an indicator of whether you are hurt. Only a complete physical examination can determine personal injury following an accident. Symptoms of injury may not manifest until days or weeks after the accident.
Contact a Proven Car Accident Lawyer in East Texas Today!
A personal injury specialist should be retained by an injured crash victim to determine if the at-fault parties have adequate insurance. If there is insufficient at-fault insurance, an experienced personal injury lawyer can begin the process of filing an uninsured or underinsured motorist claim.
However, many insurance companies do not treat these claims fairly. Therefore, our skilled personal injury lawyer at McKay Law can help a victim overcome these obstacles and obtain full and fair compensation.
If you have been injured in a truck or car accident, you need expert legal advice and a firm with experience to protect your rights and preserve evidence in your case. McKay Law recently won $6mm for a client in a trucking accident by proving wrongful death. If you want the best and a proven and experienced winner in the courtroom. Choose McKay Law.
Our East Texas car accident lawyers can assist you in filing an uninsured driver claim and obtaining appropriate compensation for a variety of car accidents, including rollovers, drunk driving accidents, T-bone collisions, and head-on collisions.
To schedule a free consultation, Call (903) 465-8733, or submit your case for a free case review.