A Thorough Forensic Accident Investigation is Necessary in 2023
A thorough forensic accident investigation is important to completely understand the circumstances for determining the compensation for the injured.
There's a tremendous difference between investigating a vehicular accident and finding someone to blame for it. Unfortunately, it's all too common for average investigators to confuse the two concepts. When something goes wrong, they work hard to identify who they believe to be at fault, and that's where the accident investigation stops. At McKay Law, we investigate to prove that our client's injury is a result of the other driver's negligence.
However, most vehicle accidents are not that clear-cut. Yes, the other driver may potentially bear at least some of the blame, but there are usually extenuating factors. Perhaps the driver wasn't completely aware of the potential hazards. Maybe the right kind of judgment was unavailable. Or it may be that nobody had ever considered that type of accident to be a possibility.
A more productive accident investigation approach goes far beyond placing blame. Instead, it focuses on identifying flaws in the process leading up to the accident and the safety procedures that were supposed to prevent it from happening but didn't. The ultimate goal is not only to ensure that the accident isn't repeated; it's to use what you learn to head off other similar types of accidents. McKay Law's principal purpose is to prepare for litigation, especially in accidents that result in severe injuries or fatalities to our clients.
How Are Forensics Used in Car Accident Cases?
Car crashes can cause extensive damages to passengers and vehicles. Even the most minor rear-end accidents can lead to surprisingly serious damage, depending on the conditions of the road. When an accident leads to a property damage or personal injury claim, though, it can be difficult to receive your rightful compensation from the responsible party.
Determining liability means understanding who was at fault for an accident. While the involved parties will each have their versions of the story, investigations don't stop there. A thorough examination of the scene of the accident is essential to successfully understanding the circumstances of an accident – and thus determining fault for awarding compensation. Car forensic accident investigation is a part of that.
What Is Car Accident Forensics?
Car forensic accident investigation refers to the variety of techniques a police officer or independent investigator will use when attempting to determine the events of a car accident. This can involve studying the scene of the accident and the involved vehicles, as well as other calculations to get the best picture of events. Several different aspects play a role in such investigations:
Vehicle Damage. The position of any dents and scratches on involved vehicles can help determine where impacts occurred, as well as the directions in the vehicles were traveling at the time of contact.
Kinetic Energy vs. Momentum. Kinetic energy dictates motion, and it may convert into other forms of energy at the time of impact. Investigators determine the momentum of each vehicle based on their size and distance traveled before impact to help identify the type of crash.
Crash Site. Road conditions, such as potholes or other evidence of disrepair and weather conditions can also play a part in causing a crash.
Time and Distance. Both time and distance play a role in understanding speed. They can help determine the driver's reaction time before the accident, which can then contribute to understanding if any distractions or impairments may have been involved.
Skid Marks. Tire marks on the roadway serve as evidence of the path, braking patterns, and speed of involved vehicles, which can all contribute to an understanding of fault.
As not all investigators can make it to the scene of the accident, photo and video evidence becomes a way to analyze vehicle damage and positioning.
The position and severity of injuries suffered by drivers and passengers can also help determine where and how hard the vehicles impacted each other.
Vehicle Manufacturer Specs. Manufacturing specifications can combine with damage assessments to determine the minimum force of the collision, the potential that there were faulty or malfunctioning vehicle parts and more critical details.
After cars have been removed from the scene of the accident, the position of other debris on the road can also help us understand where the vehicles were at the time of the crash.
Speed vs. Force. Further collections of evidence can allow investigators to determine the force of the impact and the speed of each vehicle.
With this information, professional investigators can determine the probable speed, positions, and angles of vehicles at different points in the accident. While these calculations lead to theoretical ideas of what happened in the accident, they are generally reliable for creating a likely scenario. The more data the investigator has, the more accurate their reconstruction of the accident will be.
The accuracy of an investigation contributes to the important first step toward receiving rightful compensation after a car accident. While the police will investigate, it's likely a driver's insurance company will also conduct their own investigation as well. Taking the appropriate steps after an accident and having a skilled attorney on your side can help you have the necessary evidence to support your claim.
It is important to begin a truck accident investigation right away because some evidence won't last forever. You need supporting information to prove the cause of your accident and the cost of your damages. Furthermore, you don't want the insurer to discredit your case. Pursuing an investigation as soon as possible upholds your right to compensation.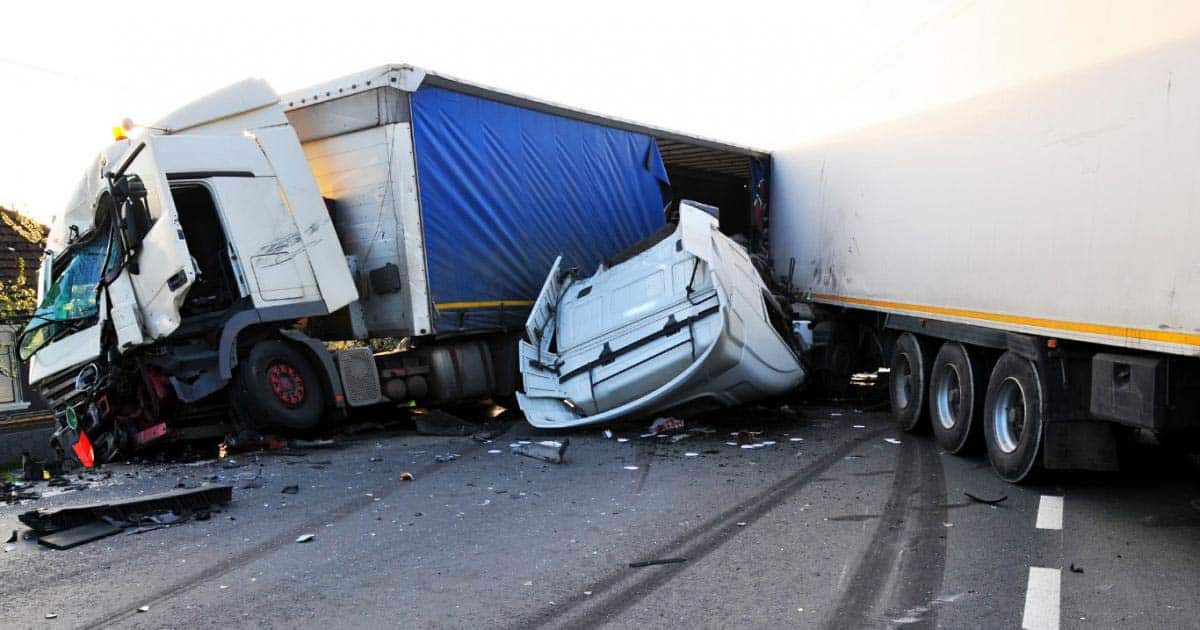 Beginning an Investigation Allows You to Gather Time-Sensitive Evidence
As noted, some evidence can degrade with time. For example, a witness's testimony may become hazy as they forget certain details. Forensic evidence, such as skid marks, could erode––making it hard to determine who caused the collision.
Other pieces of evidence that you should promptly gather include:
Black Box Data
In truck accident cases involving commercial trucks, there's a lot of evidence that could support your claim. This evidence can be collected from a truck's data recorder (the black box). The device records relevant data, including data before, during, and after a truck accident.
Black box data can contain:
The accident's force of impact
The speed of the vehicles involved
The time and date of the collision
Black box data becomes overwritten after three to four weeks. Also, the truck company could delete this information to protect itself from liability. By promptly initiating a truck forensic accident investigation, we can preserve this evidence and use it to bolster your claim. We can also send a spoliation letter to prevent the trucking company from discarding this evidence.
The Truck Itself
In your case, the other party's truck may be crucial evidence. The truck may have been poorly maintained or even poorly designed, leading to the accident. An engineer can help your lawyer determine whether there was an issue with the truck itself. We want to hire this expert before the trucking company attempts to repair or discard the vehicle.
The Truck Driver
It may also be important for your lawyer to immediately hire an expert who can provide some insight into the truck driver's physical and mental condition at the time of the accident. For instance, we can talk to a healthcare provider to learn whether substance abuse or intoxication could have caused your collision.
The Accident Report
The state only keeps accident reports on file for a certain period. We want this document to answer some important questions about your collision, such as its time and date. Sometimes, the attending police officer will include important information about the accident itself. For instance, if the trucker was arrested for drunk driving, this could bolster your claim.
For a free legal consultation, Call (903) 465-8733.
The Trucking Company May Also Be Starting Its Investigation Right Away
Many trucking companies and their insurance providers conduct their own investigations into truck accidents. They tend to begin their forensic accident investigations immediately, and they also tend to come to their own conclusions.
If you and your attorney begin your investigation right away, you can keep up with the other side's investigation and contradict their conclusions. You can also give yourself more time to delve into the trucking company's history of accidents and hiring practices, which may be valuable evidence for your case.
Evidence Isn't the Only Reason to Start a Truck Forensic Accident Investigation
Another time-sensitive aspect to consider is the state's statute of limitations. You may need to file a lawsuit to recover damages from the trucking company. Investigating your case, interviewing witnesses, and seeking medical attention do not prolong this deadline.
You generally have two years to file your lawsuit. If the insurer refuses to settle, you want to keep this option open. A lawyer can do more than uphold the statute of limitations; they can also investigate your case, consult witnesses, and build your claim.
A Truck Accident Lawyer Can Manage Your Injury Claim
After your accident, you may be struggling with your injuries and family matters. You shouldn't have to manage legal matters, too.
One of our Texas truck accident attorneys can take over your entire truck forensic accident investigation. For instance, they can consult with experts, send the spoliation letter, and interview eyewitnesses to bolster your case.
Your attorney can also:
Collect and preserve invaluable evidence for your case
Keep your case moving forward
Check whether the driver or the trucking company committed any federal trucking violations
Establish all of your damages with the insurer
Establish the responsible party's negligence
File your claim
Negotiate a settlement on your behalf
Meet your case's required deadline
Your lawyer will render services that meet your case's many obligations.
Complete a Free Case Evaluation form now.
Contact McKay Law TX Law for Your Free Case Review Today
It's important to start your truck forensic accident investigation as soon as possible. However, you don't have to undertake this burden alone. A truck accident lawyer from our firm can accomplish this for you. McKay Law has one goal: to recover compensation for your injury-related losses. With our 20-plus years of experience, you can trust us to champion your rights. 
With so many moving parts, personal injury cases and other torts can become very complicated. It's ultra-important to hire a knowledgeable and experienced personal injury firm to advocate for your rights. If you or a loved one has been injured in a personal injury accident, you may be entitled to compensation through a personal injury lawsuit.
Call us today at 903-INJURED (903) 465-8733 or submit a free case review.