Written by Lindsey McKay
When I moved to East Texas from Dallas, my family and I wanted to explore the area once we settled in our new home and I started my personal injury law firm. One of the places we visited early on was Longview, TX. Located just down the road from our home on Historic U.S. Highway 80 and U.S. Highway 259, Longview is also easy to get to on Interstate Highway I-20. Loop 281 traverses the northern sector of the city.
Longview has a very robust economy and is strong and diverse. The oil and gas industry continues to play a major role in economic development. Longview is the county seat of Gregg County.
In 2014, Forbes magazine ranked Longview as the sixth fastest-growing small city in America. Longview enjoys a very attractive quality of life with a wide range of educational, cultural, and recreational opportunities. Longview is certified as a Texas Urban Main Street City, and also is designated as a Certified Texas Retirement Community. Many of our family friends and law firm clients hail from Longview. I have personally been overwhelmed by the gracious welcome Longview has given my family and especially my Law practice.
My research on Longview revealed population in 2020 was about 82,000 residents. It is assigned Zip Codes 75601-75606, and is in Area Code 903.
Communities in the Longview area include Kilgore, Gladewater, Mineola, Marshall, Jefferson, Mt. Pleasant, and Henderson. As my husband Keith and our six children explored Longview and Gregg County we were pleasantly surprised to find many attractions and things to do.
My family found the following Longview Attractions and Things to Do of great interest.
Museums
Gregg County Historical Museum
Longview Museum of Fine Arts
R.G. LeTourneau Museum
Area golf courses and centers
Alpine Golf Club
Longview Country Club
The Challenge at Oak Forest
Wood Hollow Golf Club
Southern Hills Golf Club
Nip It Golf – indoor golf center – 414 W Loop 281 Suite 8
Other popular area attractions
Carmike 10 Movie Theater
Los Pinos Ranch Vineyards
Fairhaven Vineyards
Longview Symphony
Opera East Texas
Longview Ballet Theatre
Downtown Longview Redevelopment and Restoration
I learned that One Hundred Acres of Heritage Main Street is a volunteer-driven alliance whose objective is to improve the quality of life in Downtown Longview through preservation, promotion, and economic revitalization.
Downtown Longview, a successful business district, is envisioned to be a premier destination for working, living, and socializing. Longview residents and visitors will enjoy the arts, entertainment, outstanding eateries, and unique shopping.
From art and culture to entertainment venues, Longview has quite a lot to offer! I learned that in September it is time for the Gregg County Fair and Exposition.
Longview Balloon Races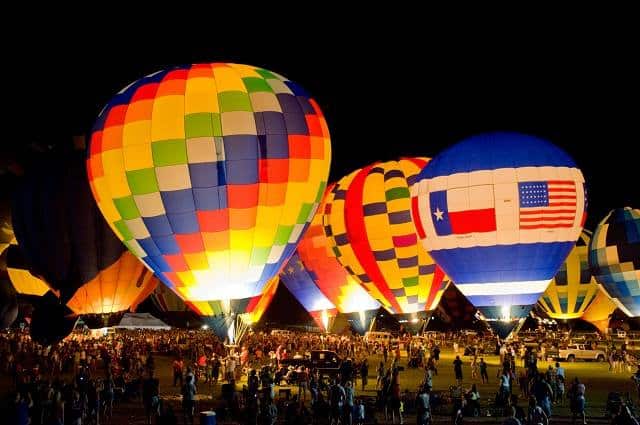 I couldn't believe the majesty of beautiful colors as The Great Texas Balloon Race kicked off which has earned Longview the official designation as "The Balloon Capital of Texas" by the Governor of Texas.
Balloon Glows at night entertained the crowds with an awesome display of color and excitement. One of the most popular things to do at the event is to get up close and watch how balloons are inflated and operate.
The 2022 Balloon Race is scheduled for June 17-19, 2022 at the Longview Convention Complex. Don't miss it! Our whole family looks forward to attend!
Longview Symphony Orchestra
Since 1968, the Longview Symphony has provided live orchestral performances of classical music to audiences in Longview, TX.
I love the Symphony! I was pleasantly surprised to learn that Longview hosts an excellent symphony orchestra! What began as an amateur group sprinkled with a few conservatory-trained musicians volunteering their time has expanded today into an acclaimed orchestra composed entirely of professional musicians from Longview, East Texas, Shreveport and Dallas/Fort Worth. What a treat to have an wonderful symphony located so close to home!
Longview Ballet Theatre
Over the years Company members of Longview Ballet Theatre and students of the Studio of Creative Arts have had the opportunity to dance original ballets choreographed and designed by Pat George Mitchell as well as great classics like Swan Lake, Sleeping Beauty, Don Quixote, Cinderella and Nutcracker.
Shopping in Longview
Keith and I found that Longview hosts a wide variety of shopping experiences, from national retailers to local specialty stores and businesses.
The Longview Mall offers a retail mix of more than 70 fashion-forward retailers, eateries and entertainment options. Shoppers enjoy a variety of popular stores, including Dillard's, JCPenney, Sears, Charming Charlie's, Victoria's Secret, Yankee Candle, Zumiez, Foot Locker, Justice, Francesca's, Buckle and more. There are also family-friendly dining and entertainment options like Chick-fil-A, Subway, Mama DeLuca's Pizza, Famous Wok, Auntie Anne's, BJ's Brewhouse and Restaurant, On The Border, and Chuck E. Cheese's that my children really enjoy
We also enjoy going to Longview Towne Crossing, on North Eastman Road, features stores such as Kohl's, Old Navy, Lane Bryant, PetSmart, Target, James Avery Jewelers, Famous Footwear and many more.
Longview Arboretum & Nature Center
Master plan for the Longview Arboretum Longview Arboretum The Longview Arboretum & Nature Center provides an ecologically sustainable city park that reflects the character of Longview and fosters interaction between the landscape and its visitors. The gardens were opened in November of 2019, and include the Longview Arboretum Visitor Center at 706 West Cotton Street.
The Arboretum shares parking with Maude Cobb Activity and Event Center, it covers 26 acres of watershed from Grace Creek and borders the JR Curtis Garden for the Blind and The Green. Dirt work began in August of 2017, and a formal ground breaking for the Longview Arboretum was celebrated in September of 2017. Phone 903.212.2181 for more information or visit the website of the Longview Arboretum.
Longview Area Lakes and State Parks
My family loves to boat and fish. I was astounded at all the wonderful lakes and recreational areas available just a short distance from our house and from Longview.
Lake O' the Pines is located on Big Cypress Creek in the Cypress River Basin, 25 miles northeast of Longview in Marion, Morris, Upshur, and Camp counties.
Caddo Lake is a 25,400 acres lake and wetland on the border between Texas and Louisiana, in northern Harrison County and southern Marion County in Texas and western Caddo Parish in Louisiana.
Lake Fork, at 27,264 acres and 315 miles of shoreline, was designed to be a premier bass fishing lake and currently holds records for 34 out of the Top 50 largemouth bass caught in Texas.
Martin Creek Lake is located in Rusk County, on Martin Creek 3 miles southwest of Tatum on Texas Highway 43. It covers a surface area of 4,981 acres, with a maximum depth of 35 feet.
Tyler State Park, north of Tyler
Meetings and Convention Facilities in Longview
I have attended several professional education seminars at the Maude Cobb Convention and Activity Complex that includes the Maude Cobb Convention Center, Longview Exhibit Building, PRCA approved Rodeo Arena, Agricultural Pavilion and Fairgrounds, all of which provides a multipurpose complex suitable for a variety of activities and events.
East Texas Regional Airport (GGG)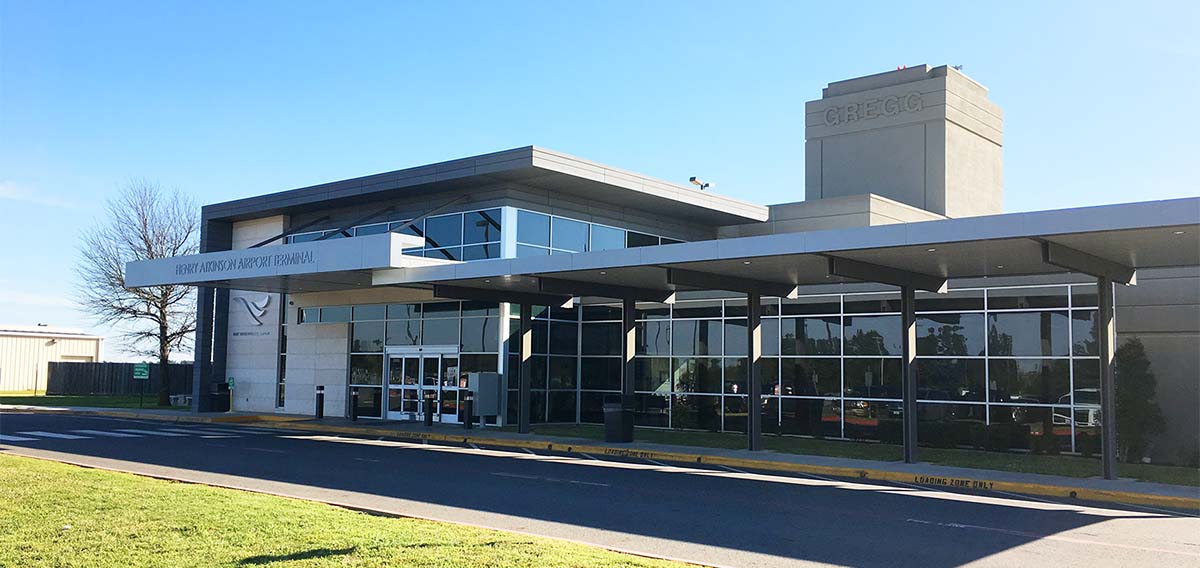 I was so surprised to learn I could hop a flight to Dallas from Longview airport. East Texas Regional Airport is a county owned, public use airport located eight nautical miles south of the central business district of Longview at 269 Terminal Circle.
The airport also supports extensive general aviation aircraft and services.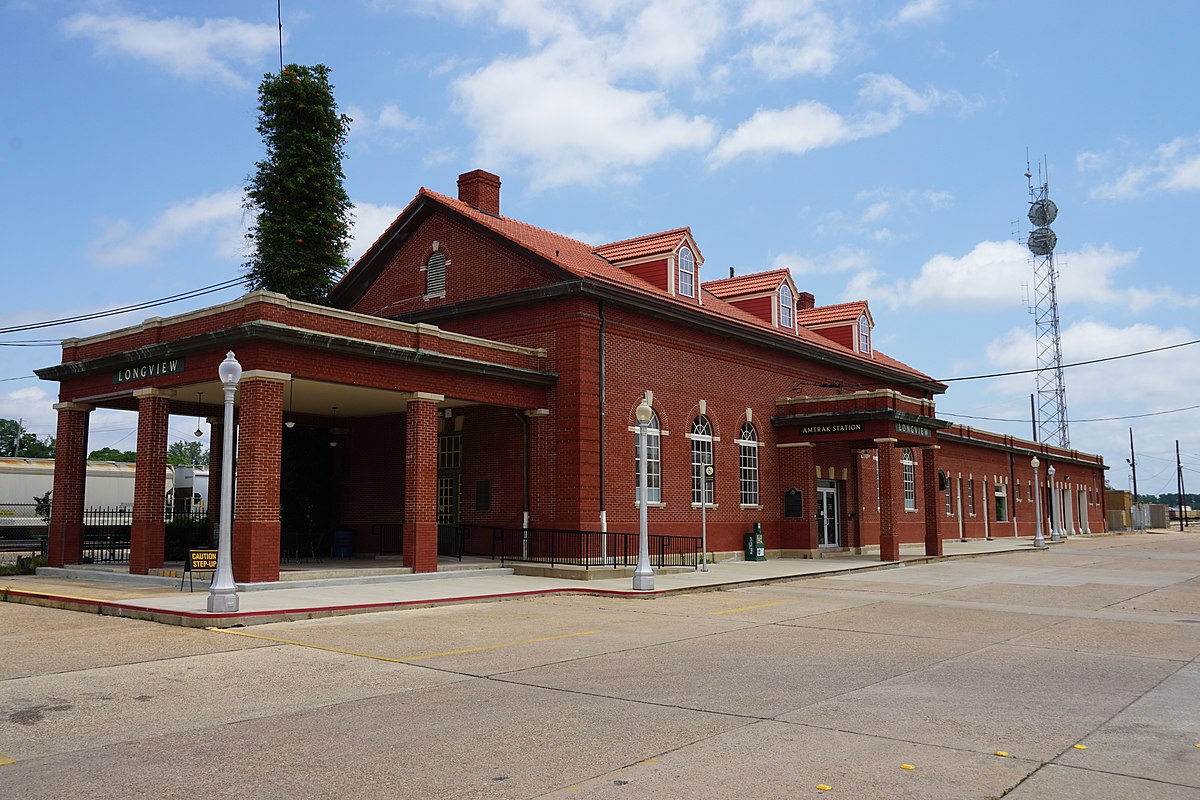 Amtrak and Railroad Service
The kids were really excited the first time we took the Amtrak passenger rail service to visit my parents in Dallas. Amtrak is offered on the Texas Eagle.
The Texas Eagle train station is an authentic Longview landmark. The former Texas & Pacific Railway passenger station.
There are many train schedules linking Longview to Oklahoma, Kansas, South Texas, New Mexico, Arizona, Palm Springs and Los Angeles.
Education and Schools in Longview
We are so fortunate to enjoy great educational opportunities in East Texas for our children with Longview leading the way in offering a full host of educational options for our kids and our adult population.
Colleges and Universities
LeTourneau University
East Texas Baptist University
Kilgore College-Longview
UT Tyler – Longview University Center
Vista College
Longview Area RV Parks, Campgrounds, and Resorts
Keith and the kids love to camp. With delight we learned that in addition to the various nearby lakes, Longview area offers a large variety of RV parks, resorts and campgrounds, such as the following:
Martin Creek Lake State Park
Pineridge RV Park
Emerald Glen RV Park
Hitchin Post RV Park
North Point RV Park
Fernbrook Park
American Dream Inn RV Park
Cowboy Camp RV Park
Antique RV Park
Shallow Creek RV Resort
Secluded Acres RV Park
Riverside RV Park
My family and I have been enthusiastically exploring East Texas to learn of all the opportunities available to us in the area. Longview and Gregg county has become one of our favorite places to spend our weekends. We have made friends in Longview, both business and social and really enjoy the short drive from our home to the big city. There is so much to do, the people are so friendly and inviting!
Longview has fully embraced my new Personal Injury Law firm as part of the community and we have been blessed to have law firm associations in Longview and many clients from Longview. Thanks so much to everyone in Longview for welcoming us and making us feel at home.