The frequency with which car accident settlements in Texas exceed policy limits can vary depending on factors.
Those factors include the seriousness of the accident, the type of insurance policy, and the particulars of the case, making it difficult to give a definitive answer to this question.
Nevertheless, settlements for auto accidents frequently surpass policy limits in Texas. In reality, many personal injury lawsuits result in settlements or awards that are greater than the insurance coverage provided by the policy of the driver who caused the accident.
This can occur when the victim(s)' losses are significant and the at-fault driver's insurance policy is insufficient to pay for all of the expenses that ensue.
The victim(s) in such circumstances may seek further compensation from the at-fault driver directly, or through other channels such as making a claim against their own underinsured/uninsured motorist coverage or bringing legal action against the at-fault driver. However, depending on the particulars of the case, these approaches may or may not be successful.
Which Sorts of Auto Accidents in Texas Result in Settlements That Exceed Insurance Limits?
In Texas, settlements for many kinds of auto accidents may exceed policy limits, including:
Accidents resulting in catastrophic injuries: If the accident leaves the person with serious wounds, such as amputations, spinal cord injuries, or traumatic brain injuries, they may need continuous care and intensive medical attention, which will incur substantial medical costs and lost wages. These losses could easily exceed the insurance coverage limits of the negligent driver.
Accidents involving numerous vehicles: If there are multiple vehicles involved, the damages and injuries may be more severe, increasing the expenses and possibly going beyond the policy limitations of the at-fault driver.
Accidents involving commercial trucks: Due to the size and weight of the involved vehicles, commercial truck accidents can result in substantial damage. The cost of repairing or replacing the vehicles involved can also be very significant, and victims may need extensive medical care.
Accidents involving drunk or distracted drivers: The victim may be entitled to additional damages, such as punitive damages, which can raise the settlement's overall cost. If the at-fault driver was impaired by drugs or alcohol or was preoccupied with their phone or another electronic device, the victim may also be entitled to additional damages, such as general damages.
Accidents involving at-fault drivers who are either uninsured or underinsured: If the at-fault driver does not have insurance or does not have enough insurance to cover the damages, the victim may be left with no choice but to seek additional compensation from their own insurance provider or to take legal action against the at-fault driver.
How Do Accident Attorneys Obtain Compensation Beyond Policy Limits?
By exploring additional sources of compensation or negotiating with the at-fault driver's insurance carrier, a renowned automobile accident attorney like Lindsey McKay frequently achieves settlements that beyond policy limits. Here are a few scenarios in which this might occur:
Taking legal action against other liable parties: In some circumstances, there may be numerous parties liable for the accident, such as the government for failing to maintain the roads or the automobile manufacturer for a malfunctioning vehicle. The total amount of eligible compensation may rise as a result of a qualified car accident attorney's careful investigation of the collision and identification of all individuals who may be held accountable.
Negotiating with the insurance provider: To obtain a larger compensation, a skilled auto accident attorney might bargain with the insurance provider for the at-fault driver. Presenting convincing proof of the victim's damages and negotiating with the insurance adjuster to secure a reasonable compensation that goes over the policy limits may be necessary in this situation.
Taking legal action against the responsible party: If negotiations with the insurance provider are unsuccessful, the car accident attorney may bring legal action against the responsible party. This may increase the pressure on the insurance provider to accept a larger settlement in order to avoid a trial, and it may also lead to a judgment that is in excess of the policy limitations.
In the event that the at-fault driver's policy limitations are insufficient, the victim's car accident lawyer may be able to seek further compensation from their own insurance carrier if they have underinsured/uninsured motorist coverage.
It's important to note that every case is different, and the outcome will rely on the exact facts of the case, making it necessary to work with a knowledgeable and experienced automobile accident attorney like Lindsey McKay of McKay Law.
Texas highways seem to be riskier than ever. The Texas Department of Transportation began keeping track of fatalities in 1940, and in 2021, a total of 4,480 persons were killed, making it the second deadliest year on record. Those who do survive frequently have astronomical medical expenses, lost income for several months, and even permanent disabilities.
These are large losses, and Texas accident insurance policies include settlement limits that frequently fail to take high medical expenses into account. So, a frequent question we get from clients is, "How often do auto accident settlements exceed the policy limits?" and "What happens if my damages exceed the policy maximum?"
Texas's General Auto Insurance Policy Limits
All drivers in Texas are required to keep liability insurance on their cars. For bodily harm to a single person, $60,000 for bodily injury in a single accident, and $25,000 for property damage, there are minimum caps of $30,000, $60,000, and $25,000, respectively.
The term for this is 30/60/25 coverage. Beyond the required minimums, additional coverage can be bought, but it is entirely up to the individual driver.A settlement may occasionally exceed the insurance restrictions, but these situations are extremely uncommon. In an automobile accident, an insurance company normally covers the at-fault driver up to the policy limits.
If you have sustained severe injuries that may have a lifelong impact, contact McKay Law at (903) INJURED. Only an experienced auto accident lawyer can handle payouts that exceed insurance policy limits.
McKay Law Seeks Extra Compensation for Clients in Auto Accidents
You may have a few options, such as suing the at-fault driver or suing another at-fault party, when the at-fault motorist's insurance doesn't cover all of your costs. Additionally, there is a chance that you could obtain a larger financial recovery through your personal insurance policy or the Stowers Doctrine.
Pursuing the Violating Driver
Texas law authorizes a victim to go after the personal assets of the offender when the policy's maximum payout is reached. Judgments, however, can only be used to collect on non-exempt assets like second homes, extra dwellings, and extra vehicles. A person's primary residence, car, earnings, tools of their trade, personal property, etc., cannot be confiscated in order to satisfy a judgment. As a result, it may be challenging to receive payment for settlements that exceed the policy limits.
McKay Law Files Suits Against More People
There may be several persons at fault in serious accidents. You might be able to recover damages from an accident under more than one insurance policy, depending on the specifics. For instance, if the other driver was using a work vehicle or traveling for business purposes, or if an auto flaw or malfunction caused the accident, an employer or manufacturer may be liable for damages. You can get help from your lawyer in figuring out who else might be at fault.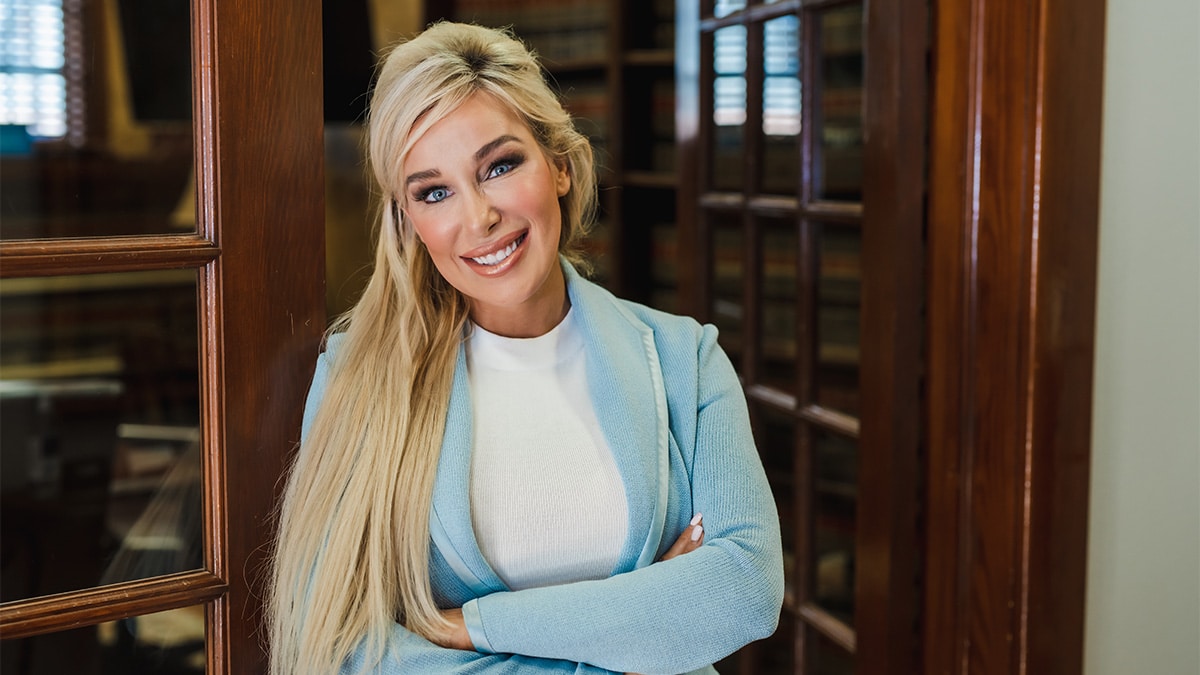 McKay Law Thoroughly Examines Your Auto Insurance
You might be able to use your personal injury protection (PIP) or underinsured motorist coverage if the negligent driver's insurance policy doesn't fully compensate you for your damages.
McKay Law seeks compensation under the Personal Injury Protection (PIP) program.
No matter who is at fault, PIP insurance will pay your medical bills, missed earnings, and other costs if you are hurt in a car accident. PIP also provides medical expense coverage for passengers hurt in collisions. Unless you sign a waiver denying coverage, all drivers in Texas must have personal injury protection of at least $2,500. You can typically acquire coverage for $5,000 or $10,000 if you desire more financial security.
Coverage for Uninsured Motorists
Underinsured or uninsured motorist coverage covers injuries caused by drivers who either flee the scene of the accident and cannot be found, are uninsured and unable to compensate your costs, or are insured but have insufficient coverage.
The Stowers Doctrine and Bad Faith Insurance Practices are pursued by McKay Law Texas.
According to the Stowers Doctrine, the insurance provider may be liable for the entire judgment if your attorney offered a reasonable settlement within the policy limitations but it was rejected and a jury awards damages beyond the policy limits. As a result, the judgment, including the excess amount, may be the responsibility of both the insurer and the defendant. Due to the potential for significant complexity, it is crucial that you have an experienced lawyer on your side.
How Can Lindsey McKay, a Texas Car Accident Attorney, Help You?
The best course of action, if you have suffered catastrophic injuries in an automobile accident, is to hire a knowledgeable auto accident attorney straight away.
The insurance companies will frequently try to persuade you to sign a quick settlement agreement so you can collect money more quickly, but they won't warn you that doing so will prevent you from pursuing further damages.
Some automobile accidents might have long-lasting impacts, so you don't want to accept a settlement offer too soon because you might be responsible for any future medical costs.
By working with a personal injury attorney, you increase your chances of receiving the money you need to pay for your medical care and support living expenses while you heal from your injuries.
Even if the amount you need exceeds the negligent driver's vehicle policy limit, your attorney can help you get access to the appropriate therapies and negotiate or litigate to get the money you require.
Seek Free Advice From a Top Rated Texas Auto Accident Attorney
The majority of the time, the negligent driver's insurance will pay for your reimbursement. However, there are instances when an injured victim's damages exceed their insurance policy's limits, leaving them with unaffordable medical bills and living costs.
At McKay Law, we safeguard you against any efforts to lower your compensation. If the insurance appears to be operating in bad faith, we will thoroughly evaluate your medical records and any supporting documents, negotiate with the insurer on your behalf, and potentially take your case to trial.
We have won millions of dollars in compensation for other clients, and we will fight to get you the results you need. To get started, call McKay Law (903) INJURED Call (903) 465-8733 for a free consultation. You only pay us if we win.
What Does Auto Liability Insurance Cover?
Automobile liability insurance serves as third-party protection for the policyholder in the event that they cause injury to a third party while operating a vehicle. All motorists in Texas are required to carry the following minimal liability insurance, or "30/60/25 policies":
Physical injury coverage of $30,000.00 for any harmed third party;
$60,000.00 in insurance to cover all bodily injuries to third parties;
Coverage of $25,000.00 for all pertinent property damage.
To illustrate how policy limits effect a victim's claim, consider that an at-fault driver's negligence injures a third party. The $30,000.00 limit is known as the "per person limit" and the $60,000.00 limit is known as the "per accident limit."
The driver's liability coverage will pay up to $30,000.00 for the victim's bodily injury damages if the at-fault motorist has only a 30/60/25 policy. The liability insurance will pay up to $60,000 for all related bodily injuries if the at-fault driver injures two people, but no more than $30,000 to either victim.
The liability insurance basically pays up to $30,000.00 for each person's physical harm damages. In contrast, each victim competes for their share of the per accident cap if there are more than two casualties. Some of these victims may discover that their maximum recovery does not cover all of their medical costs and other damages since liability carriers have a lot of leeway in deciding how to distribute the policy limits among these victims.
How Do Policy Limits Get Tendered by a Liability Insurer?
In plain English, this means the liability carrier's duty to defend the at-fault driver—and pay for damages brought on by that driver's negligence—ends once the carrier tenders the available policy limits. The majority of auto liability insurance policies contain the following language: "Our duty to settle or defend ends when our limit of liability for this coverage has been exhausted."
The minimal liability coverage limits would be adequate to pay for all damages in an ideal world. The $30,000.00 per person cap on medical expenses is frequently exceeded by victims' medical bills because to the escalating cost of healthcare. As was seen above, the issue gets worse when several victims—each with significant medical debt—compete for a part of the $60,000.00 per accident cap.
Can I Sue the Driver for More Than My Insurance Would Pay?
Even though the liability insurer for the at-fault driver tenders the full policy limits, an injured victim may still not be satisfied. These victims frequently inquire, "Can I sue the driver for further compensation? What are my chances of winning, if any?"
Unfortunately, once the liability carrier submits the policy limitations, it is difficult, if not impossible, for a victim to recover further money. The following actions are necessary for a crash victim to successfully collect additional funds:
Sue the negligent driver;
go through the discovery, deposition, and mediation phases of the pre-litigation procedure;
Compile the evidence and deliver it to the judge or jury;
Receive a ruling that exceeds the at-fault driver's insurance limitations;
Make sure the driver has enough non-exempt assets to pay the judgment.
Therefore, the majority of accident lawyers typically reply, "Yes, you can sue the driver for more money," when a client asks the following question.
In contrast, McKay Law has been quite successful in winning instances where the policy limits are, in fact, exceeded in award. Unfortunately, you probably will not collect any of it if you win, and you will spend way too much money and effort trying to do so.
Unless the victim has UM/UIM or PIP coverage, a crash victim's recovery is typically restricted to the liability policy limits of the driver who was at fault. The easiest way for a driver to avoid this outcome is to get as much first-party insurance as you can.
After a Car Accident, Call Experienced Injury Attorney Lindsey McKay Immediately.
Only half the battle is won when the liability carrier is persuaded to tender the at-fault driver's policy limitations. By calling the client's providers and haggling over medical costs, an expert auto accident lawyer like Lindsey McKay may also help maximize a victim's compensation.
You already have a lot on your mind if a careless driver hurts you or a loved one. Avoid making interactions with the insurance provider and healthcare providers among them. So that you may concentrate on getting your life back to normal, we handle the insurance company.
You only have one shot to get it right, so pick the best lawyer when you can. For a free consultation and case evaluation, call Call (903) 465-8733, or submit your case for a free case review.