Dedicated, Focused Legal Representation
National Smile Direct Club Lawsuit Lawyers
Aggressive Texas Personal Injury Lawyer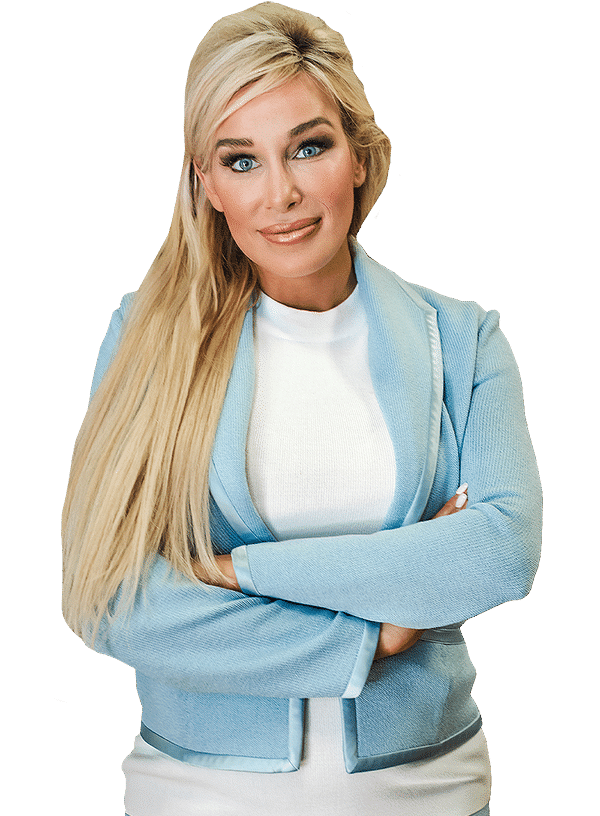 McKay Law's Smile Direct Club Lawsuit Lawyers
McKay Law is eager to boldly fight and protect anyone who may be the victim of Smile Direct Club products.


Find out if you are eligible for a smile direct club lawsuit
McKay Law Tx is reviewing claims on behalf of consumers who have used Smile Direct Club's products and were reportedly injured.
Smile Direct Club is a direct-to-consumer med-tech platform that aims to make teeth-straightening affordable and accessible. The company offers a dental straightening model for $1,895, or $85 a month, which is a price it touts to be 60% less than traditional braces.
Smile Direct Club customers then visit a shop for an in-person scan or receive a kit to take an impression of their teeth, which is shipped back to the company in order to make the customers' custom aligners. These aligners are designed to act similar to braces in that they gradually bring the teeth into correct alignment.
However, people who've used teeth-straightening products from Smile Direct Club have reportedly suffered harm to their teeth, jaw, or mouth. If this happened to you, contact us  to see if you could be owed money. 


Losing Your Smile 
According to several customers, Smile Direct Club's aligners, in reality, did nothing. Or worse, they created new problems, including jaw pain or misaligned teeth.
Two Smile Direct Club customers — Anne Rosemond, who spoke to NBC News, and Jessica Shorts, who talked with the New York Times — both began experiencing jaw pain and migraines. Rosemond and Shorts also told the media that they experienced damage to their teeth that required an orthodontist's intervention. According to these customers, Smile Direct Club's customer support was severely lacking.
Another customer who spoke with the Times, Taylor Weakley, was unable to disclose the extent of her Smile Direct Club experience because she was forced to sign a non-disclosure agreement. Weakley did say that the startup would not provide her with a refund unless she agreed not to share about her experiences on social media or with media outlets.
According to reports, there are around 60 complaints about Smile Direct Club's aligners to the U.S. Food and Drug Administration from clinicians or customers.
The company's credibility is also being challenged further by the state of California charging the company's Chief Clinical Officer, Jeffrey A. Sulitzer. California has charged Sulitzer with with fraud, negligence, unlicensed dentistry, and other violations, which if convicted of the charges, the state could take away his dental license.
Customers who want to hold Smile Direct Club accountable might have heard that they can't take their claims to court — that they need to do something called "private arbitration" instead. However, that doesn't mean they can't hold Smile Direct Club accountable and potentially get compensation.


What Are Arbitration Clauses?
A mandatory arbitration clause is language in a contract that requires people to use private arbitration rather than courts to resolve legal disputes. It has become more and more popular for consumer claims in recent years, even though it was originally designed to be used for disputes between businesses.
Today, almost every type of contract includes an arbitration clause. Moreover, these mandatory arbitration clauses typically contain "class action waivers." It could be said that this is designed to reduce the power of the people to file lawsuits over legitimate product claims.
But that doesn't mean there isn't hope for justice.


Contingency-Fee Arbitration Lawyers
Although companies like Smile Direct Club are trying to restrict the rights of consumers to bring their claims to court, our attorneys at McKay Law Tx aren't going to stand idly by. These companies might call it "business," but we call it "bullying." We take cases on contingency, which means you only pay us if and when we win your case.
Contact us to determine if you're eligible to get justice for the harm you suffered when trusting Smile Direct Club to provide a product that works in helping to treat your dental issues.



FAQ
How do I know if I qualify for legal action against Smile Direct?
It's simple. Just take our Smile Direct qualification quiz, and you'll know if you potentially qualify within minutes.
What about dental expenses caused by the Smile Direct aligners?
If it can be proved that Smile Direct aligners caused damage to your mouth, you may be eligible for compensation to cover the cost of repair.
What kind of compensation could I receive?
If your case is successful, you may receive compensation that includes one or more of the following:
A refund for the cost of the aligners and other services
Compensation for any dental fees incurred as a result of using the aligners
Compensation for pain and suffering caused by the aligners
I heard the Smile Direct contract includes an arbitration clause. Can I still file a lawsuit?
In situations where there is a legal requirement to go to arbitration, the shape of the legal action may change, but you still have the right to get a legal team on your side, guiding you and fighting for you through the process.
Free Consultation with Smile Direct Club Lawsuit Lawyers
McKay Law Tx operates on the contingency-fee model which means we only get paid if we win. There's no upfront fee, and you're not charged for any costs or fees during the case. No matter your financial situation, you can always afford top-quality legal representation.
Free consultation 24/7 with McKay Law's Smile Direct Club lawsuit lawyers.
Call us today or submit your case.
Passion For Justice – Compassion For Clients
Compassion. Confidence. Commitment.
Millions in recoveries for our clients.
More than 10,000 cases closed and settled for our clients.
20+ years of combined experience with of counsel addition.
If You've Been Injured, Legally Bold Attorneys at McKay Law Can Help You!
Get Maximum Compensation
Get Your Medical Bills Paid
Handle Your Property Damage
Recover Your Lost Wages
We Come To Your Doorstep
Cash Advance Before Case Settles
Johnson & Johnson Sunscreen Lawsuit
Smile Direct Club Lawsuit
Philips CPAP Recall Lawsuit
National Smile Direct Club Lawsuit Lawyers
We Listen to Our Clients.
We are dedicated trial attorneys with the experience and drive to get maximum compensation for our clients. We handle personal injury cases that involve the following matters: drunk driving accidents, nursing home negligence, uninsured or underinsured motorists, motor vehicle accidents, sexual abuse, product liability, auto defects, animal bites, work-related injuries, medical negligence and fatalities.